Fireworks Shop is open but please wear a face mask. We also offer a CLICK and COLLECT SERVICE (Free Delivery available on orders over £300 within 10 miles of KT16 0QW), Simply, Create a shopping list, send the list, either print your list or make a note of your list code, Come to the Shop, Collect your order, Pay on Collection at your car. We are open for collection 7 days a week 9am - 1pm and 2pm - 5pm.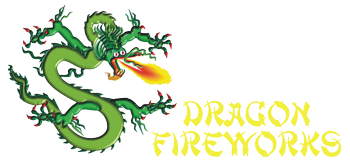 Video Clips
The video clips were produced for Dragon Fireworks by HeadSpin Videography
Festival of Fire and Light (Bedford)
Noah explaining the Festival of Fire and Light, with its special requirements, being set on water and a "close proximity" show, only 30m from the audience.
Barry explaining the computer controls for sound synchronisation and back-up.
Barry synchronising the lion's roar for "Narnia" at the Festival of Fire and Light.
Fireworks choreographed to Dr Who theme tune.
Even more flames, close up!
Flying Lanterns being released.
Headspin promotional movie.