Fireworks Shop is open but please wear a face mask. We also offer a CLICK and COLLECT SERVICE (Free Delivery available on orders over £300 within 10 miles of KT16 0QW), Simply, Create a shopping list, send the list, either print your list or make a note of your list code, Come to the Shop, Collect your order, Pay on Collection at your car. We are open for collection 7 days a week 9am - 1pm and 2pm - 5pm.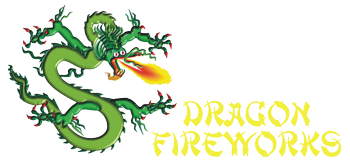 Wedding Fireworks
Wedding firework displays usually last between 2 and 8 minutes.
Our Computer Controlled Firing System "Fire One" This allows us to arrange the display with several front positions and rear positions see picture. for the larger high level shell type effects. In the lower level front positions the fireworks we use are Roman Candles and Roman Candle Display Batteries (also known as Display Cakes). We use large fountain effects on these positions and single shot chase effect fireworks fired in patterns across the front of the display area.
Our Own Music PA System for Smaller Weddings>
This ensures the music quality and sound levels match the size of the firework display, so spectators won't only hear patches of music. Our PA system delivers fantastic sound quality, which is very important when firing fireworks to music. They understand what we require in a pyro-musical display and have never disappointed us.
Choreographing Fireworks to Music
This brings an extra special element to your day and will make it personal to you and your partner. You can supply us with your favourite music tracks and we will edit these to fit the length of your display. Once you have checked the music, we can then choreograph the fireworks using our Fire One Scriptmaker Software.
Special Fffects
We can also add special effects to your display such as our Dragon Flame units.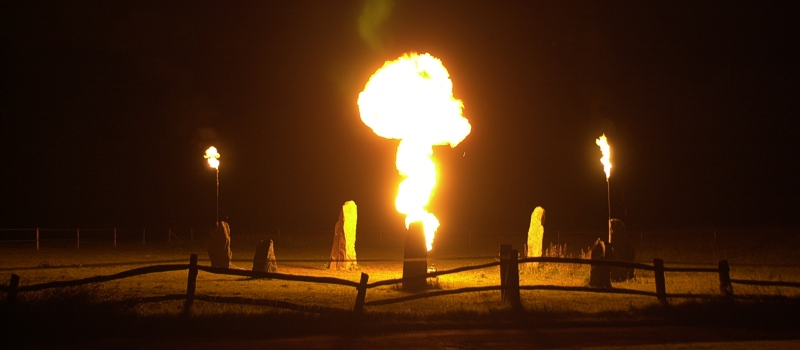 Dragon Flame! - your guests will see and feel the effects of this visual wonder!

All special effects are integrated in to our firing system, allowing us to build the never seen before ultimate show for you and your guests, all choreographed to music.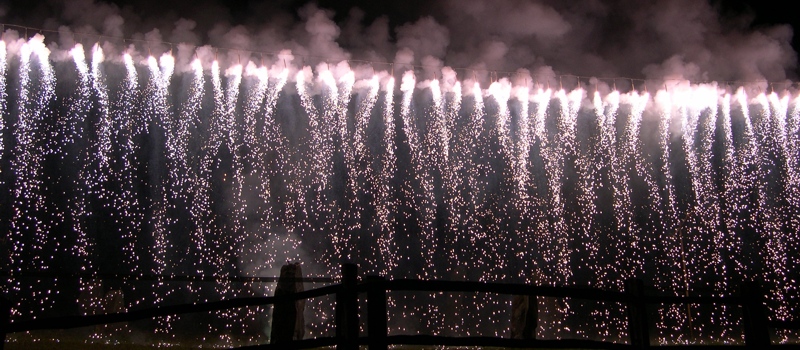 Silver Wall - another visual effect that will both excite and amaze!
Government Legislation
Under new Government Legislation we must not fire any fireworks after 11.00pm which makes it hard to fire the fireworks as the Bride and Groom are leaving. However, in our experience we have found that it has worked very well to use the fireworks to coincide with the end of the dinner and the start of the music and dancing.
Prices
Our prices start at £1,000 for around a 5 minute firework display. If necessary, this time can be shortened to increase the impact. We have several references available.
For fireworks choreographed to music, prices start from £1,500 for around a 5 minute display to music, using our own music system.
For larger (up to 500 guests) firework displays to music, our preferred PA Hire company can supply the sound system and Sound Engineer for £350.
Have a Wedding Video taken
Our Wedding at Windsor Racecourse

Wow what else can we say, Thank you so much to Noah and your team we had the most fantastic day and the fireworks were the ultimate highlight they were spectacular!!! And all our guests agree they were awesome! When we renew our vows we will definitely be in touch!!

Oh yes the cheque is in the post and it was worth ever penny!

Elaine & Jeff Wells
What can I say? You said we would be blown away and we were.

The fireworks at our daughter's wedding were just amazing I would expect to see this at a public event but not at a private wedding party- well we are speechless As you know it was a complete surprise for Nicola and Sam and when we went to speak to them afterwards Nicola just looked at us in amazement They were so delighted.

Thank you so much for executing a spectacular display It was a perfect ending to a perfect day With the reflection in the lake, which was just like a mirror, meant we had twice the effect.

The timing of the fireworks with the music was tremendous. The sound system was of the highest quality.

Please pass on our grateful thanks to all your team. Your attention to detail was noted by our guests and everyone who has thanked us for the wedding has mentioned how wonderful the fireworks were They were stunning.

We look forward to seeing the video

Lynested
Walton on Thames
Surrey