Fireworks Shop is open but please wear a face mask. We also offer a CLICK and COLLECT SERVICE (Free Delivery available on orders over £300 within 10 miles of KT16 0QW), Simply, Create a shopping list, send the list, either print your list or make a note of your list code, Come to the Shop, Collect your order, Pay on Collection at your car. We are open for collection 7 days a week 9am - 1pm and 2pm - 5pm.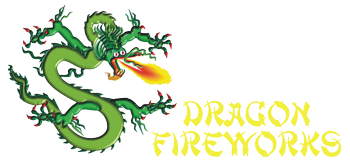 Special Effects and Pyromusical Events
All of our dedicated special effects team are film industry qualified in both mechanical/physical effects and are fully accredited Pyrotechnicians.
Our Special Effects Supervisor has over 40 years experience and credits include The Shining, The Long Good Friday, Star Wars, Never Say Never Again, Superman, Phantom of the Opera and many more. The team have between them over 100 years of experience at your disposal.
Dragon Fireworks import, directly from Germany, special indoor Pyrotechnics to use in close proximity to performers or spectators.
Our special effect Dragon Flame Units, ideal for your dancing flame sequences, are the first to be designed to operate with our Firing System "Fire One".

This means we can choreograph the flame effects with other pyrotechnic effects and fireworks, all to music if required. This system allows us to time all the effects to within 100th of a second.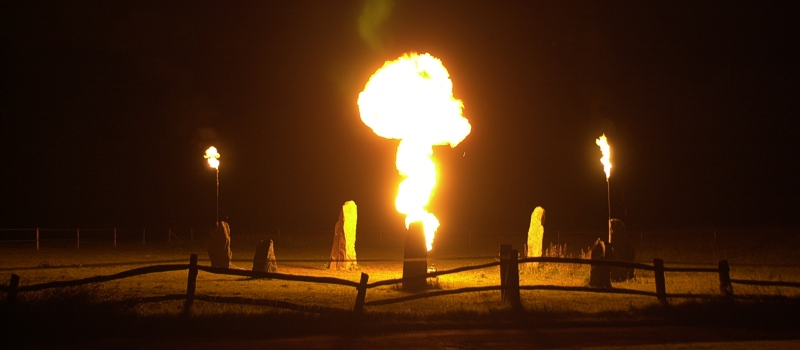 Dragon Flame! - your guests will see and feel the effects of this visual wonder!

We have equipment in stock to create 100 meter flame walls as used in the Bedford River Festival.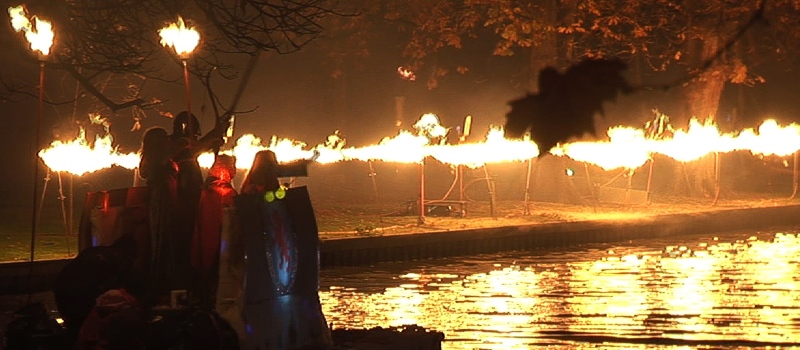 For illumination, our 8ft tall floor standing Gas Flame Bowls will make an excellent impression at your event, as well as ideal lighting for guests or spectators.
We can create special effects for films, music concerts and product launches to grand weddings.
So, if you are looking for unique, bespoke effects for your events, look no further, call us now.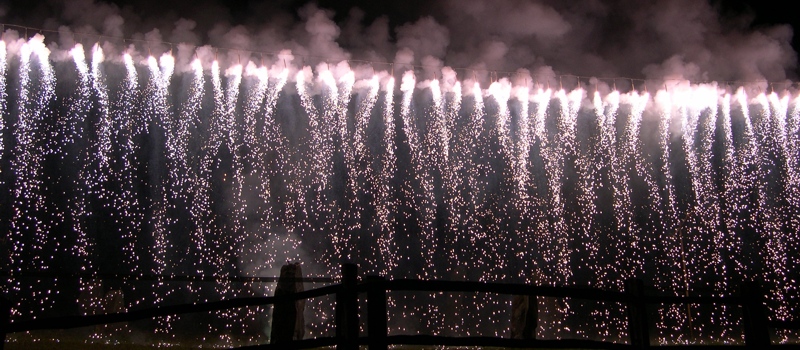 Silver Wall - another visual effect that will both excite and amaze!