Fireworks Shop is open but please wear a face mask. We also offer a CLICK and COLLECT SERVICE (Free Delivery available on orders over £300 within 10 miles of KT16 0QW), Simply, Create a shopping list, send the list, either print your list or make a note of your list code, Come to the Shop, Collect your order, Pay on Collection at your car. We are open for collection 7 days a week 9am - 1pm and 2pm - 5pm.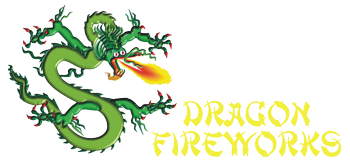 Tamworth Borough Council Bonfire Night Comments From Facebook
Well done guys! The firework display was awesome! Definitely worth the subsequent drenching! lol! I look forward to more of these in future, but hopefully better weather!)
We loved the display, fire dancers were amazing. Shame about the weather.. better luck next year?
I thought the display was the best Tamworth has ever done and hope it will get better every year!!!
It was an excellent display! Thanks to all involved.
wicked display ... shame about the weather tho !!
CONGRATULATIONS on an Awesome Firework and bonfire event ... it was a great success. Lets hope what was once a regular event in yesteryear is now back to stay for the future.
I agree the fireworks were fantastic, Good on you Tamworth. Even worth getting a good soaking for. Will we get another next year ?
Great fireworks, we all loved them! Tamworth did us proud!!! Looking forward to next years!!!
brilliant fireworks, shame about the weather but worth getting soaked for x
Well done to everyone involved in organising the event - excellent display
That woz amazin last nite! It woz my lil boy's 1st display n he loved it! Well done 2 the organisers u did us proud
The fireworks were fab worth getting wet and cold for.
Thank u to all the guys who helped to make the firework display a great show. Had a fab time DESPITE the awful weather!
great show! woo, had fun, even if it was cold and wet! enjoying looking at the pics from the fab display!
Well done Tamworth Council!!!
well done tamworth for bringing the bonfire and fireworks back to the castle had a great night looking forward to next years display x
wow absolutly amazing display. best ive ever seen. my kids loved them. and was defo loving sync music/fireworks xx
the fireworks were absolutely amazing , the best fireworks display i've seen in years , can't wait for next years , it will be awsome , great well done
would like to say thank you to the castle grounds for a fantastic firework display.)
really enjoyed the fireworks, cant believe how much rain came down but worth it. hopefully tamworth start doing big events more often!!!!
the display was brill. kids loved it,,nice to see the council giving us something for our money for a change.
good show well worth getting soaked for x
Just want to say was well worth getting wet for well done to all involved wicked display!!
well just got back very wet but i tell u the fireworks were ace for a free disply me and me kids realy enjoyed it till we got to the fair it was packed and the rides were like 3 quid each which i thought was a bit steep, but had a good night thanks
Just wanted to say I thought the fireworks on Saturday were great- better than Drayton Manor- didn't know what to expect with it being a free event!!!! Well Done.
I, along with friends and family members attended the bonfire and fireworks display in the Castle Grounds. What a fantastic display. We all throughly enjoyed ourselves. Many thanks to all concerned in enabling a large crowd to enjoy s superb display safely. Nobody's spirits were dampened by the appalling weather. Again many thanks and we all hope that we can enjoy a display next year too.
just had to say what a brilliant bonfire night spectacle you produced. more next year please.
just come back from fireworks display at the Tam Castle Grounds. Glad it's back we had a fab time, fireworks were spectacular. THANK YOU to all the people who worked so hard to make it a good night.
It was an excellent display! Thanks to all involved.
Great fireworks lets hope nxt time the heavens dnt open! Think we all got a bit wet!
Great display worth waiting 17 years for but please please keep it up.Tamworth people do support their town. Good show Castle grounds and all involved.
what a great night x
What a fanatastic display ! pity the weather was not kind to us all though,
Fab display! Thanks:) Shame bout weather but seemed good turn out anyway:)
Was great night :-) horrible weather but amazing display
fantastic display! really enjoyed it - can we have more street entertainment next year please?
Good display, well worth it. I do hope the kids were found ok?
It was an excellent display! Thanks to all involved