Fireworks Shop is open but please wear a face mask. We also offer a CLICK and COLLECT SERVICE (Free Delivery available on orders over £300 within 10 miles of KT16 0QW), Simply, Create a shopping list, send the list, either print your list or make a note of your list code, Come to the Shop, Collect your order, Pay on Collection at your car. We are open for collection 7 days a week 9am - 1pm and 2pm - 5pm.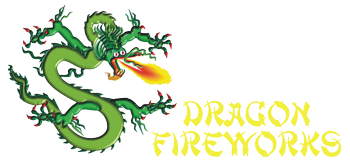 Safety Equipment
Safety Goggles
Most of all the major injuries related to retail fireworks are eye injuries. Because of this Dragon Fireworks are now selling at discounted rates the same eye protection used by all Dragon Fireworks Display crew.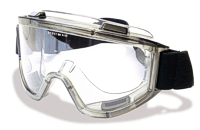 High performance lightweight and sporty design goggle.
The soft and flexible frame fits all types of faces.
Can be worn over all spectacles.
Available with indirect ventilation system.
Fully adjustable headband.
Impact-resistant no-fog no-scratch polycarbonate and chemical resistant acetate lenses.
CE EN 166 39-1BT KN
CE EN 3459-1BT KN
CE EN 170
Price, excluding postage, £7.50 (inc. VAT)
Safety Firing System
52% of firework injuries occur at family or private parties.
The "Brightspark" remote ignition system will drastically reduce the risk of injury.
"BrightSpark" is the smart new way to ignite all your fireworks safely and easily. Now you can remotely control your fireworks from up to 150 feet away without the need to use matches or naked flames and without reducing your enjoyment.
It's safe, it's clean, it's easy to use and you can use it time and time again.
We can post this any anywhere with no problems with carriage.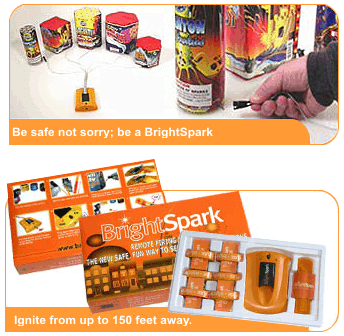 The Bright Spark Firing system costs £19.99 + postage, or £19.99 collected. The replacement E fuses are £9.99.