If you want to be able to purchase Fireworks in the future, Please respect your neighbours and their animals. Let them know what time you are firing your fireworks try to fire early as possible. Make sure the fireworks are the correct distance from your audience, they are secure and will not fall over. Put a shield directly in front of the fireworks, a wheelie Bin will work.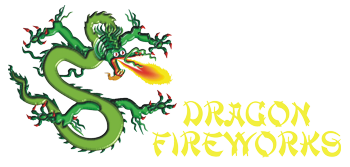 Legal and Training
TRAINING
All operatives are fully competent and trained to met current health and safety legislation and a will be attending the latest BTEC Courses for professional firers at Loughborough College, as soon as they become available.
INSURANCE
All Cat 3 firework packs are covered by full manufacturers product liability insurance.
LEGAL ISSUES
All displays fired by Dragon Fireworks Ltd Have Full Public Liability of 1 Million pounds which can be increased if required and employers liability of 10 million pounds.
STANDARDS
All Fireworks used by us conform to BS 7114: Part 2: 1988.