If you want to be able to purchase Fireworks in the future, Please respect your neighbours and their animals. Let them know what time you are firing your fireworks try to fire early as possible. Make sure the fireworks are the correct distance from your audience, they are secure and will not fall over. Put a shield directly in front of the fireworks, a wheelie Bin will work.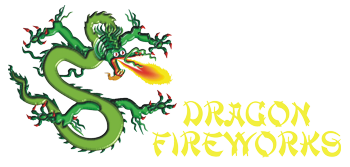 How To Find Us
Wey Farm
Guildford Road
Ottershaw
Surrey KT16 0QW

Longitude: -0.540628
Latitude: 51.34919

(44) 1932 872424
info@dragonfireworks.co.uk
Set in more than 50 acres of beautiful rolling Surrey countryside in Ottershaw, we are close to Woking and only minutes from Britain's main arterial road network.
By Rail
By rail, Woking, West Byfleet, Byfleet & New Haw and Weybridge stations are just about the same distance by road from us, although, as a major stopping point on the route from London to Portsmouth, there are more trains calling regularly at Woking than at the other stations and the Farm is well known to all the taxi firms which use Woking Station as a base.
The London main line terminal is Waterloo; for information, call (44)345 484950 (National Rail Enquiries).