We are now open but to help with safety measures the gate will not open automatically. Please press the call button and we will open the gate, please maintain a safe distance on site and use the hand sanitizer provided.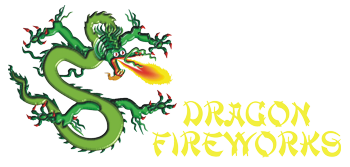 Product Recall - KLASEK Turbo Sparklers
The Product was sold between 15th October to 5th November 2019.
KLASEK Turbo Sparklers
There have been reports of injuries as a result of use of this product.
Do not use the item
Keep item away from any sources of heat / ignition
Return immediately to store
Contact the retailer from whom you have purchased the product to receive a replacement or full refund
Dragon Fireworks
Dragon Firworks is part of the Wey Farm Group. Our shop & offices are set in more than 50 acres of beautiful rolling Surrey countryside in Ottershaw - we are close to Woking and only minutes from Britain's main arterial road network.

Managed Firework Displays
As a leading fireworks display company based in Surrey, we have a hard-earned and enviable reputation as a provider of spectacular, inspirational displays full of drama and emotion. Our list of satisfied clients include Silverstone Grand Prix Circuits, HMS Warrior, Microsoft, Sunningdale Golf Club and many private parties, including Ringo Starr's.
Our simple mantra - to Entertain and Inspire with Fire
How do we achieve this ?
We are flexible - working with you to get the best possible display for your budget
We insist on detailed planning
Adding music for drama, emotion and inspiration
We use state-of-the-art technology
We can be noise sensitive when the occasion demands it
Above all we deliver safety, quality and value for money.
Find out more from our Managed Firework Displays section.

Fireworks for Sale
As a fireworks retailer we are part of the Celtic Buying group, as well as stocking other major brands such as Brothers, Royal Party and Kimbolton Fireworks.
We stock the full Celtic range of fireworks as well as Brothers, Royal Party and Kimbolton.
Unlike many of our retail competitors who surface just for the main firework events (November 5th and New Year) we:
are an HSE registered firework Factory
are open ALL YEAR ROUND, 7 days a week from 8.30 am to 5.00 pm
have experts on hand to help you make the right decisions for your budget and type and size of event
So, when the other retailers go missing you can trust us with your private or public display, be it for
a wedding, birthday or anniversary
the obvious November 5th and New Year celebrations
a local club event
... and countless other occasions!
Check out our latest Firework Catalogue for available Cat.2 and Cat. 3 Cakes and Rockets.

!!!! IMPORTANT
CE Marked Cat 2 & Cat 3 Fireworks
The minimum safety distance of a CE marked Cat 2 firework is 8 metres. Under the old British Safety Standard it was 5 metres.
The British Safety standard looked at the performance of the firework; the New CE standard concentrates on the overall amount of pyro in the firework.
This has allowed much bigger effects and fireworks into the Cat 2 range.... so
If you are using the new Cat 2 fireworks at or close to the minimum distances please please use some sort of shield between the firework and the people watching, (a wheelie bin would do.)
If the firework does not shoot straight up the shield will prevent it from traveling in the direction of your Children watching!
We want people to be able to safely enjoy fireworks for many more years to come.